The 21st annual 5K Run for Literacy was on Saturday, September 10, 2022 at Smith Point County Park. It was a beautiful day to run from "bridge to beach." Three hundred seventy-five participants crossed the Finish Line including William Floyd track team students, members from various running clubs and teams, and participants from Rolling Thunder, an inclusive running club for those with disabilities. Our runners and generous sponsors helped raise money which will be reinvested into literacy efforts in the Mastics-Moriches-Shirley community, like books and scholarships.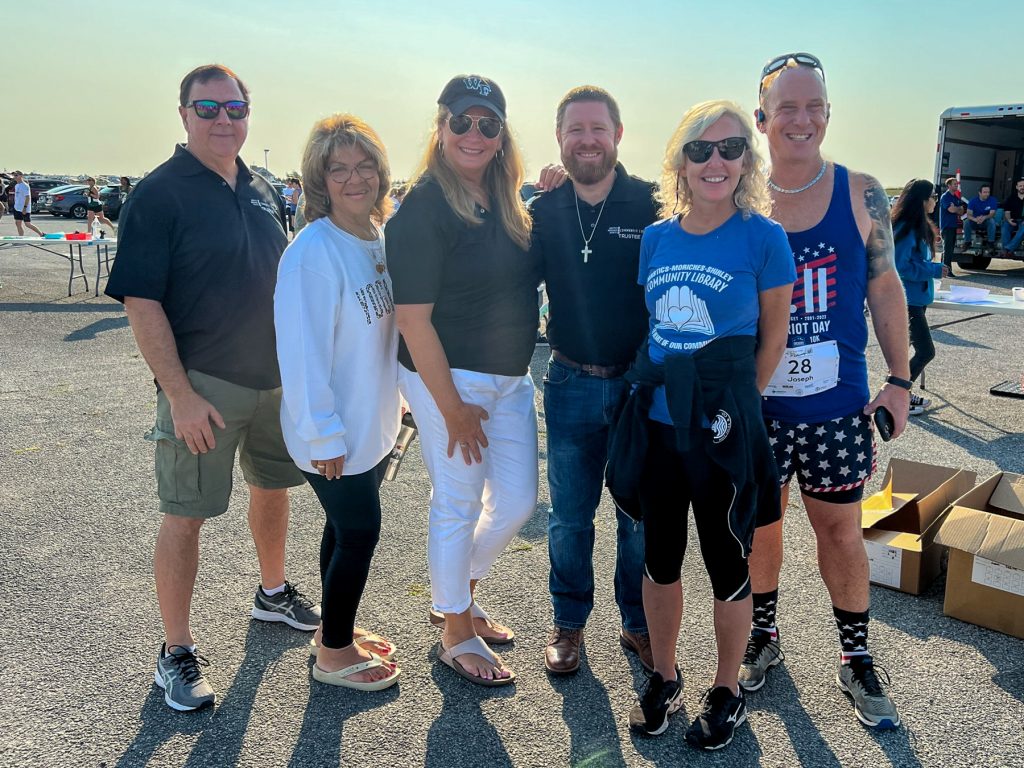 Legislator Jim Mazzarrella and Town of Brookhaven Supervisor Romaine welcomed the runners and wished them well. Thank you to William Floyd High School's "Acabellas" for singing the National Anthem: Lilly Savnik, Gianna Marks, Lindsay Rusakow, and Kaylee Pluchino. The Acabellas are under the direction of Ms. Donia Rivera. Thanks to the Mastic Beach Fire Department, Mastic Beach Ambulance Company, Suffolk County Park Rangers, and Suffolk County Police Department's 7th precinct for supporting us on race day. 
Runners ranged from age 6 to 83 years old. Congratulations to first place winner Zariel Macchia, a 10th grade student from William Floyd High School, with a time of 17.08. The 5K Run for Literacy was Zariel's first race when she was in 6th grade. One of her goals for high school was to win the 5K and this year, she achieved her goal! Zariel was the top female winner in 2019 and 2021. Furthermore, trophies were awarded to the top 3 overall male and females. Medals were awarded in 16 age categories. Find a full list of results here: https://www.elitefeats.com/results/ag.asp?ID=22323
The top 3 females overall were:
1st Zariel Macchia from Shirley, 16 years old, time of 17.08
2nd Michele Murray from East Islip, 33 years old, time of 21.04
3rd Jaclyn Vargas from unknown, 16 years old, time of 21.25
The top 3 males overall were:
1st Rob Pickard from Shirley, 33 years old, time of 17.10
2nd Ethan Goldman from Manorville, 32 years old, time of 17.35
3rd Jon Toro from Shirley, 36 years old, time of 17.49
Next year's race is 9/9/23. Save the date!