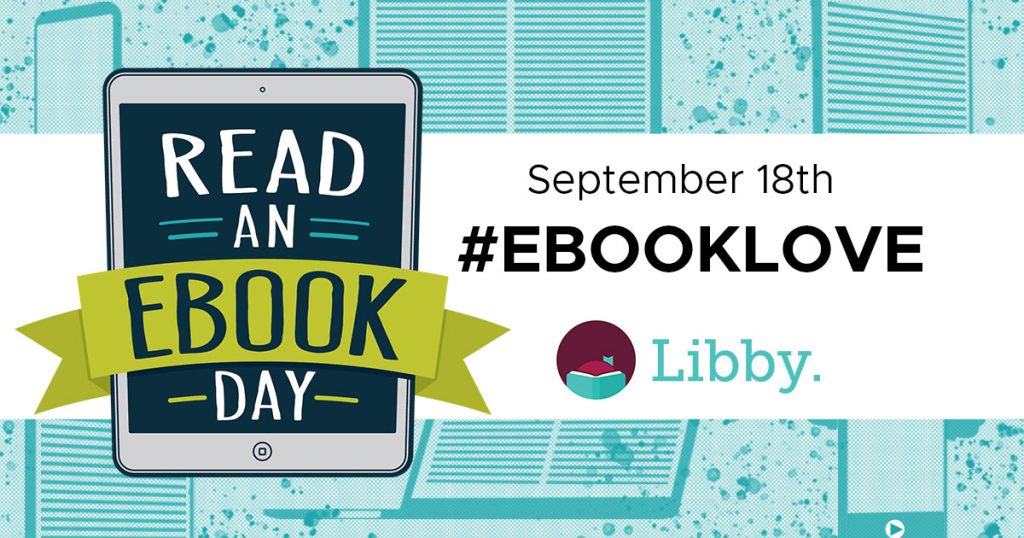 September 18 is read an Ebook day! According to a survey by Pew Research in 2021, 30% of Americans say they read an ebook in the previous 12 months. The library offers thousands of ebooks for all age groups including mystery, thriller, romance, biography, history, graphic novel, self-improvement, politics, cooking, classic literature, foreign language, and more right at your fingertips. Using the free Libby app for mobile devices like smartphones and tablets, or at livebrary.overdrive.com on computers and laptops, you may borrow up to 7 ebooks at a time with your library card. 
Have you borrowed an ebook from our collection yet? Here are some reasons why ebooks are so convenient:
After titles are initially downloaded over the internet, they may be accessed any time without internet connection required. No cell service or WiFi? No problem.  
When ebooks are due, they are automatically returned. No need to worry about the due date sneaking up on you. If you finish an ebook before the due date, you may return it early with just a tap. 
Browse and borrow books 24/7, not just during library business hours. 
App notifications let you know when a hold is ready, when a loan is expiring, and can alert you about new titles added to the collection from your favorite authors. 
If you'd like more information about borrowing ebooks from the library, please speak with a librarian or visit livebrary.overdrive.com. Happy e-reading!