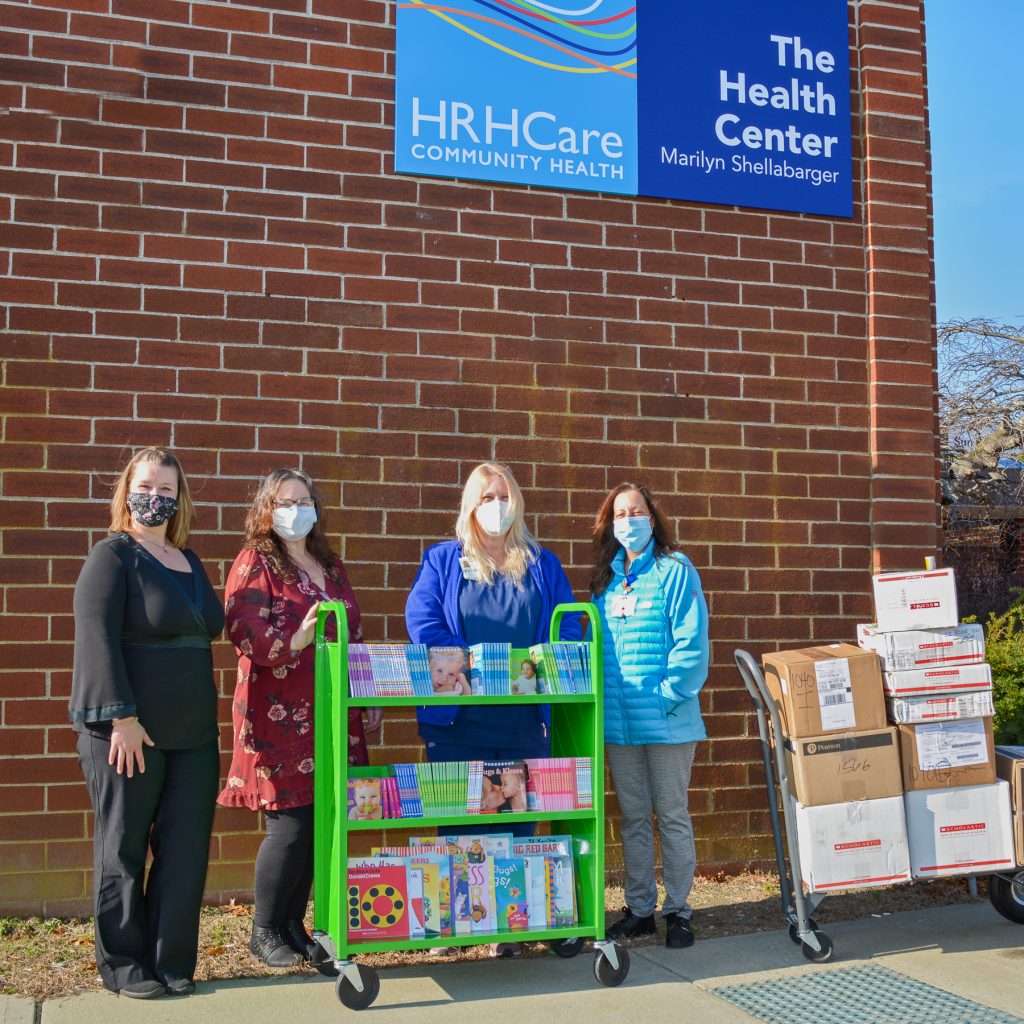 Reach Out and Read is a national organization that partners with pediatric medical practices to place books into the hands of their youngest patients, many of whom do not have books at home. By partnering with pediatricians to integrate books into annual checkups, families learn the importance of reading and receive the books to get started. Critical brain development occurs between birth and age 3, thus reading and other language rich experiences greatly benefit children and families.
The Community Family Literacy Project, Inc. and Mastics-Moriches-Shirley Community Library have supported Reach Out and Read for over 20 years by providing books to the Sun River Marilyn Shellabarger Health Center in Shirley. This year's donation includes almost 700 books!
Pictured left to right: CFLP Executive Director Lindsay Davis, library assistant Cathy Meinhold, pediatric nurse Sharon Astacio, and operations manager Kayrm Gonzalez.