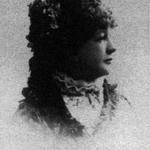 Born Katherine Floyd, Jan 21, 1835 in Mastic, Long Island, she married William B. Dana, a business tycoon of the Golden age. She secretly helped her husband write his Commercial & Financial Chronicle which was the leading paper of the day for all things that dealt with commerce, business cash advance and BIG money. Mrs. Dana carefully chose the pen name Olive A. Wadsworth and often signed her manuscripts and letters O. A. W. which to her inside circle really stood for 'Only A Woman.'
She was the great granddaughter of William Floyd and spent her childhood years at the Floyd
Estate in Mastic, returning there with her husband in the 1880's where she lived on the Dana estate known as "Moss Lots". She was a multi-talented artist, author and mother of three adopted children.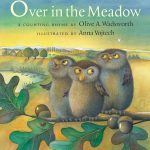 In addition to writing for the Commercial & Financial Chronicle, Wadsworth wrote short stories and children's nursery rhymes. Her books, including Over in the Meadow, are available to check out from the library.