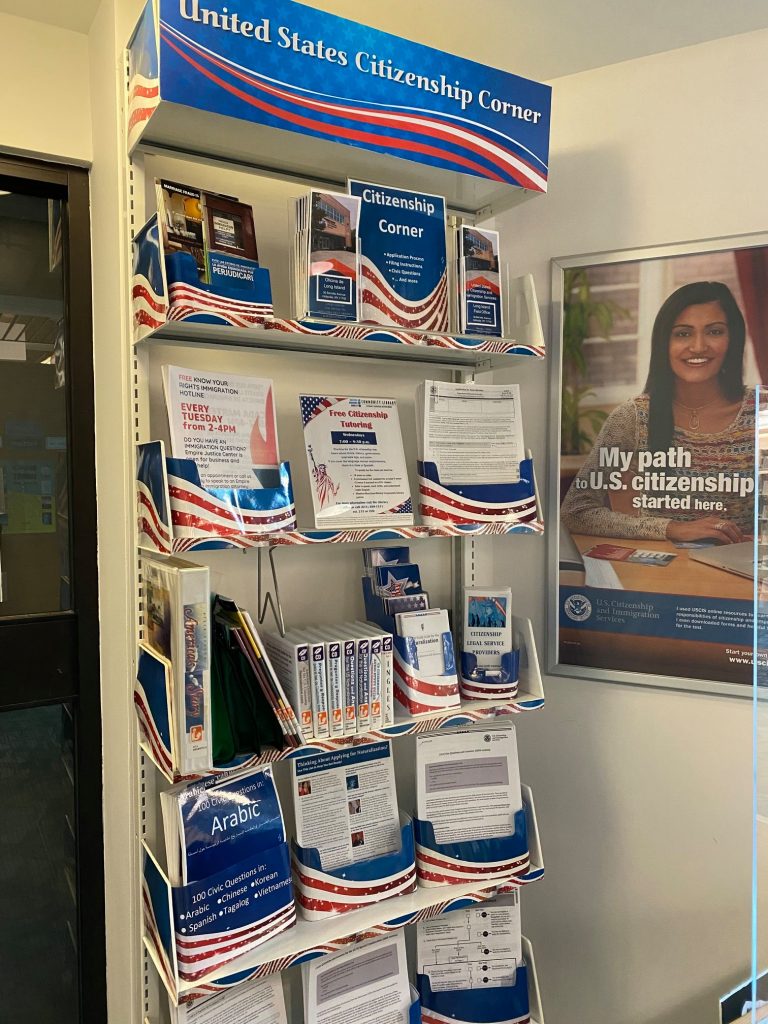 Becoming a United States citizen is a great honor and privilege. The Literacy Department is proud to have helped over 125 community members achieve their goal of citizenship over the past 10 years.
Did you know? The federal agency that oversees immigration is the United States Citizenship and Immigration Services (USCIS). Federal oversight of immigration started over 100 years ago in 1891. There have been many updates to immigration over the past 100 years. USCIS' role is to provide the means for lawful immigration, ensure the security and efficiency of national immigration services, and oversee immigration enforcement and border security. Visit the USCIS website for information about citizenship, to apply, and for study materials and resources https://www.uscis.gov/citizenship
The current path to naturalization begins when prospective United States citizens meet certain criteria such as length of time in the U.S., English proficiency, knowledge of U.S. history, civics, and government, and good moral character among other things. There is a lengthy application process including bio-metric testing, an interview, and exam. The current test includes 100 civics questions and the current fee is $725.
The Community Library offers a Citizenship preparation class to those in our community who are interested and eligible in United States citizenship. At the moment, classes are offered virtually. Visit our Citizenship Corner for information, forms, and materials you may need on your journey to citizenship. Please contact the Literacy Department for more information via email [email protected], by phone (631) 399-1511 ext. 220, or visit us on the lower level of the library. If you'd like to help someone fulfill their dream of citizenship, consider donating to our Citizenship Scholarship fund.