Summer Slide? Not at the library! Instead, slide right into home base with a summer of learning and fun!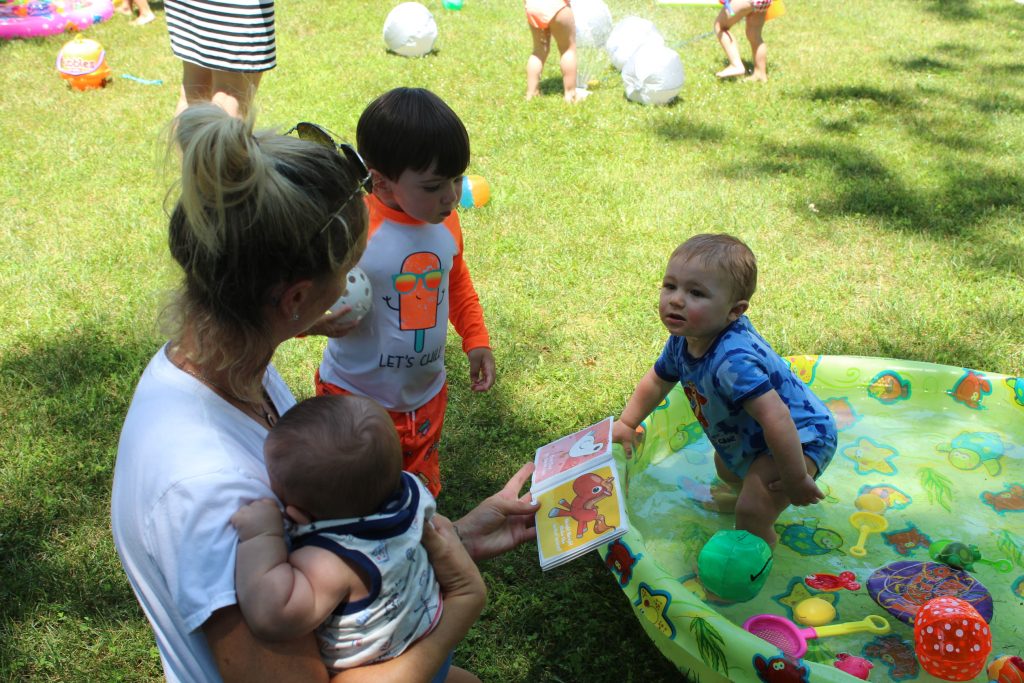 It is widely accepted that school-aged children experience a loss of academic skills when school is out, known as the "Summer Slide." But keeping up doesn't mean dreary days in a classroom away from all the fun! At the Community Library we stop that summer slide with programs and activities designed to stimulate and engage young minds in exciting ways that keep kids happy and learning all summer long.
On a hot day, the library offers cool relief. Bring the kids up to the air-conditioned children's floor and explore. There is still time to start or work on a Summer With Us journal. There are so many fun ways to decorate the journals and endless possibilities about what to write inside. No rules, no grades, just creativity and self-expression. Journaling is a self-directed, creative way to reinforce the writing and critical thinking skills learned during the school year.
There are lots of in-library activities for all age groups, such as the early learning backpacks for the baby and toddler set, stuffed with themed books and toys. For older children there is a series of fifteen different fascinating maker kits, including Code-A-Pillar, a toy that teaches basic coding concepts. Maker kits are an excellent way to encourage and sharpen skills in STEM (Science, Technology, Engineering and Math). Allowing children to explore the kits in their own way leads them to greater enjoyment and understanding of STEM concepts. Ask for information about the Maker Camp that runs through August.
The computer bank is a very appealing space for kids and can really enhance summer learning. On the desktop computers, iPads and laptops, they can play video games, use the internet or print photos while learning about the latest technology. For children who don't have computers at home, the computer bank is a great way to keep up-to-date. No slide here! Just tech-savvy kids enjoying their summer break.
Do you have an older child who thinks the library is only fun for babies? The Tween Corner is for tweens only. Little kids keep out! This space strikes a balance between explorative learning and the social interaction that is so important for kids in grades 4-7. It is open Monday through Thursday from 3:00 p.m. to 7:00 p.m. and Fridays 3:00 p.m. to 6:00 p.m. The space is outfitted with comfy chairs, video games, board games, Lego sets and more. Check out Lego club or the Shibori tie-dye class. Positive social interactions and a comfortable space to read for pleasure will help tweens navigate the transition to middle school with the skills and confidence they need to succeed.
Dropping in to explore the library is a great way to spend time on a too hot or too rainy day, but don't forget to check out the great lineup of clubs and classes! Anytime children are learning new skills such as cooking or crafting, they are reinforcing what they learned during the school year, while enjoying themselves. There are so many choices. Tail Waggin' and Readin' Fun is a fantastic program, particularly for reluctant readers. Who doesn't want to cuddle up and read a book to a certified therapy dog? The dog days of summer 2019 are Tuesdays at 4:15 p.m. Don't forget to check out Monday Munchies, every other week at 12:00 p.m. By September they'll be making their own after-school snacks!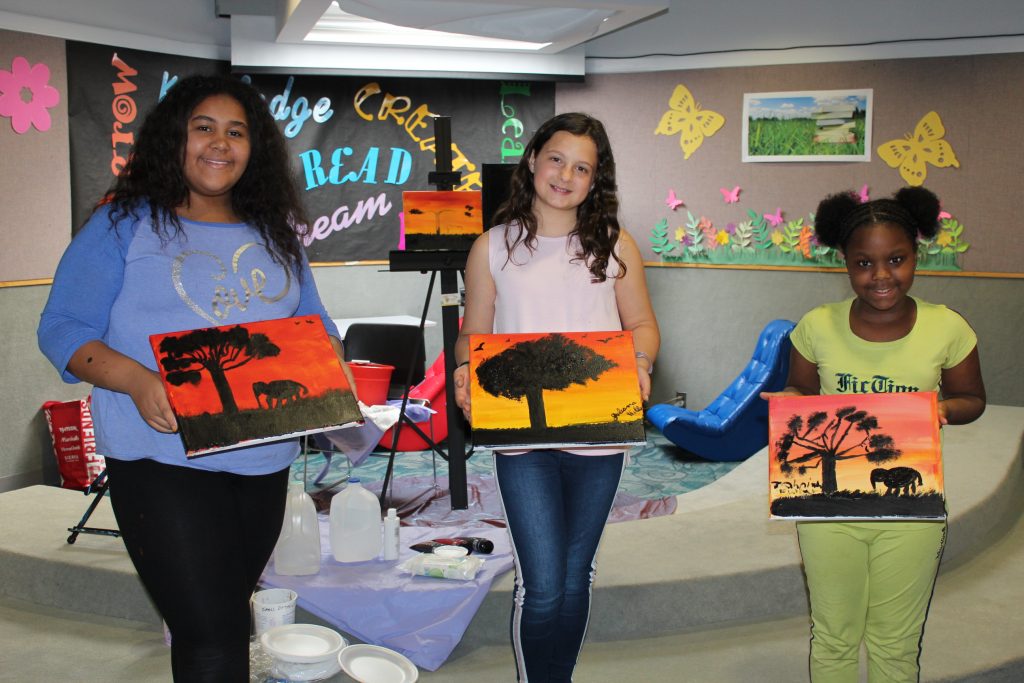 The library is more than just a building: it's a vibrant part of daily learning for your child all throughout the community. Look for us at local events such as the Blue Claw Crab Festival at the end of the month. We can also be found On The Road all over town. Picnic with us at Kaler's Pond or make sandcastles with us at Smith Point.
Have you visited the library's Technology Center at the Mastic Recreation Center at 15 Herkimer Road? Every Wednesday at 4:30 p.m. is Game Day. Get together with new and old friends to play Minecraft, Roblox and other computer games, or check out our monthly 3D printing class to learn how to use TinkerCAD to design and print your own designs.
Summer is in full swing, so make the most of it and come see us! We'll help you keep the whole family active and engaged and ready to slide into the new school year without missing a beat.