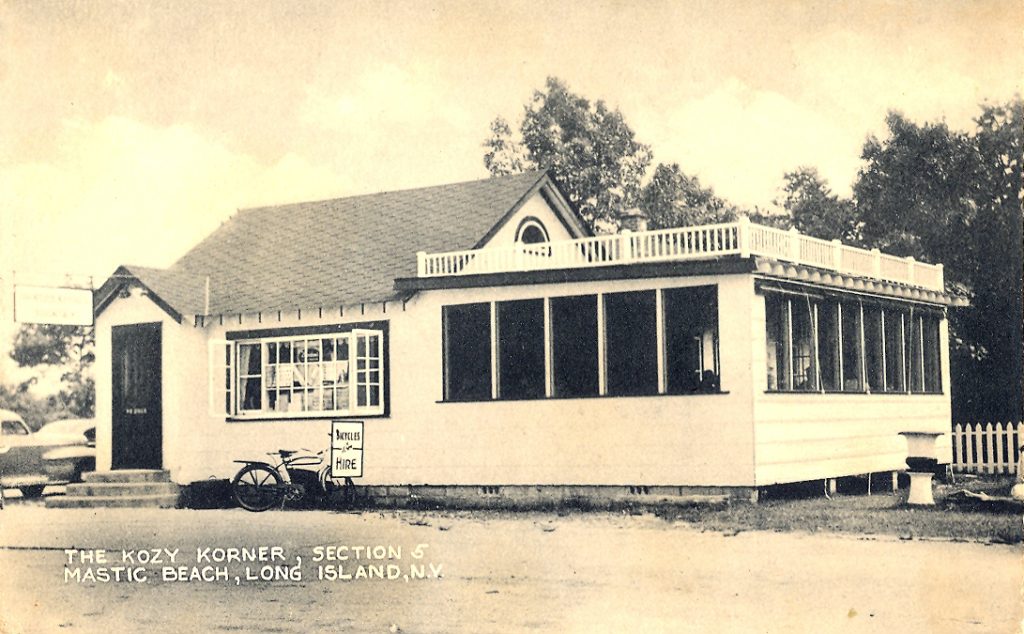 We love ice cream! For your enjoyment, below you can find information on the building at 354 Neighborhood Rd, Mastic Beach, NY 11951, a historic landmark right in the heart of Mastic Beach.
A rare view of the Kozy Korner on Neighborhood Rd & Elder Dr. before it had a face lift. A remodel included upgrades such as an extension put across the entire front in the 1950's, as well as a miniature golf course built on the side lot, as shown in the photo below. Imagine how "kozy" this building was before it was expanded?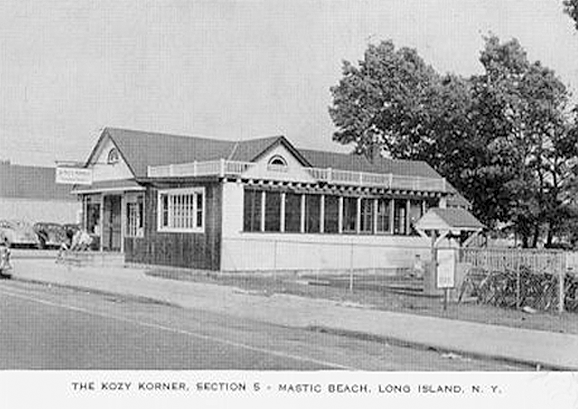 The Kozy Korner Ice Cream Parlor was only open during the summer months, from Memorial Day to September. The parlor was in operation for over 3 decades! In the mid 1970's it became the La Parisian Rest for a short time and eventually a real estate office. Today it is the Cozy Corner's Village Pet & Feed.
Courtesy of Ken Spooner