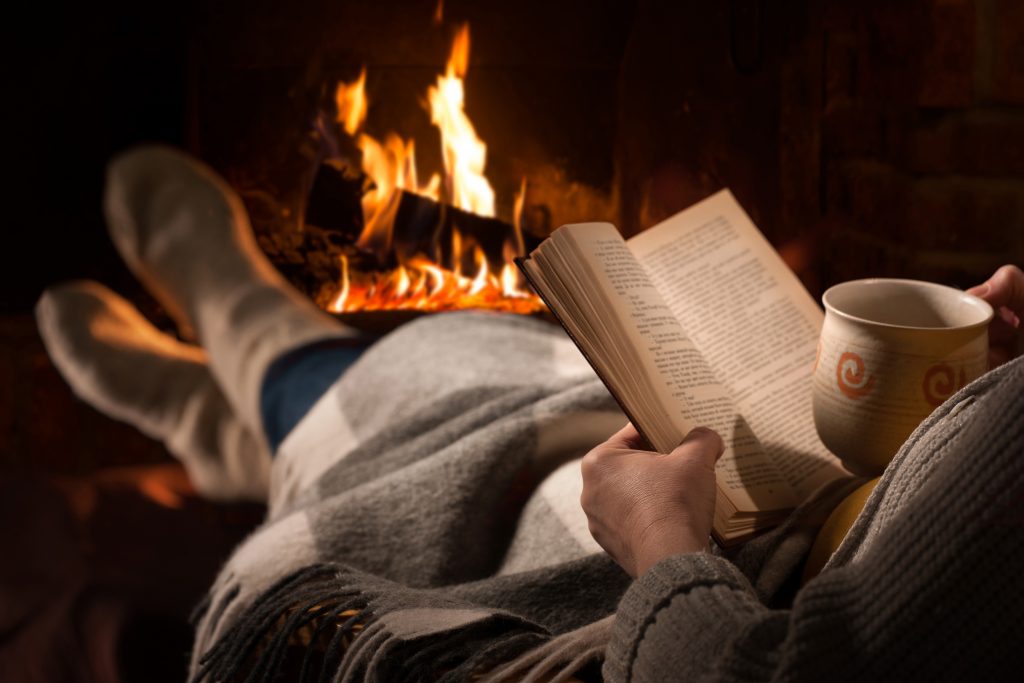 Cultures and people around the world often find clever and creative ways to adapt to their environment, which can provide inspiration for others. Let's take a lesson from Denmark- despite it's long, cold, and dark winters, it ranks towards the top of the world's happiest countries. According to the Danes, happiness may be as simple as lighting a candle, making a hot drink, reading a good book, or talking with a friend. The concept of creating a warm atmosphere and enjoying the simple things in life with good people is called "hygge," pronounced hoo-gah, and it means coziness.
In The Book of Hygge: the Danish Art of Contentment, Comfort, and Connection, author Louisa Thompson Brits says "the secret to hygge lies in paying attention to the rhythm of our daily lives, the people we choose to spend time with, the things we use, and the activities we undertake that give life value and meaning." Hygge is both a concept and a practice. So how do you hygge? Meik Wiking, author of The Little Book of Hygge suggests keeping some of the following items around to help you get started: candles, chocolate, your favorite hot beverage, your favorite book or movie, a notebook, your favorite socks and sweater, a nice blanket, some good music and whatever else makes you feel content.
Want to learn more? There are many ebooks and audiobooks available to download from Hoopla with your MMSCL library card.