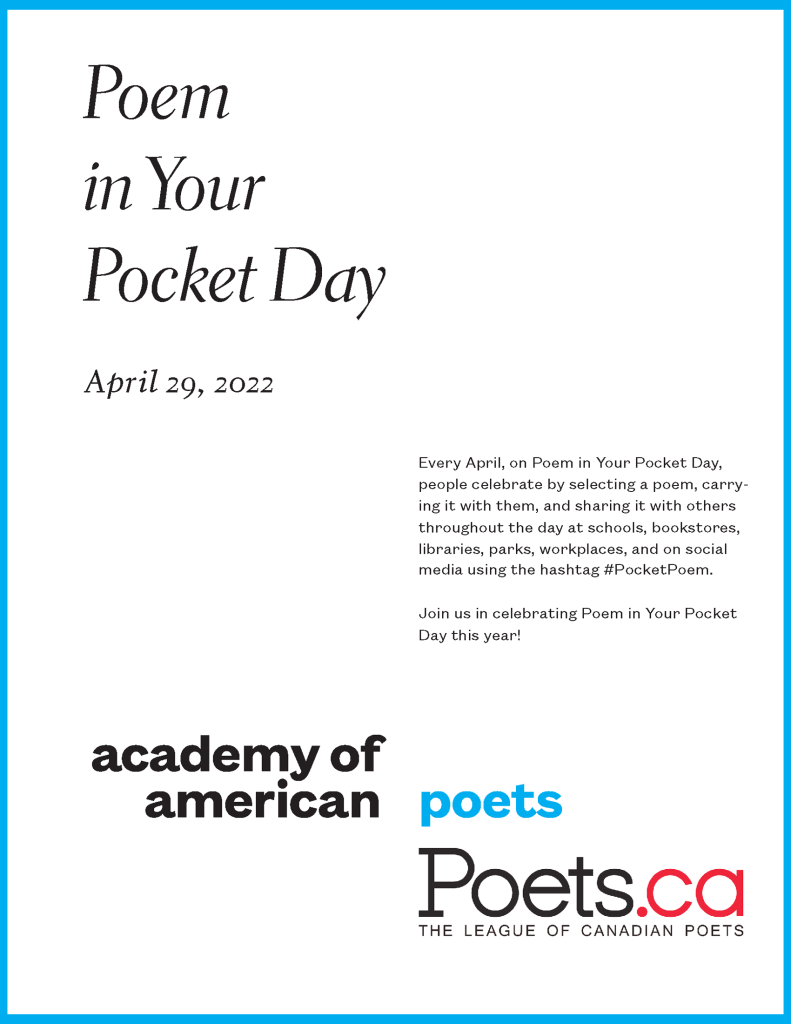 It was started by the Academy of American Poets in 1996. While poetry can be enjoyed every day, National Poetry Month is a special time to celebrate the role of poets and poetry in our culture. The Academy offers activities and resources for poetry lovers. In addition, the website www.poets.org offers a "Poem-a-Day." Sign up to read and enjoy a poem delivered to your inbox each day.
During this special month, April 29th is "Poem in Your Pocket Day." It is celebrated by simply choosing a beloved poem, carrying it with you, and sharing with others in your family, school, workplace, community, or online. In this video, Jefferson-Madison Regional Library in Charlottesville, Virginia, shows the beauty and power of Poem in Your Pocket Day as they hand out poetry scrolls for people to enjoy. https://www.youtube.com/watch?v=qt8tzj0ieb4
If you would like to celebrate National Poetry Poem and Poem in Your Pocket Day, this resource includes many poems to get you started.
https://api.poets.org/sites/default/files/resources/PoemInYourPocketDay2022_0.pdf