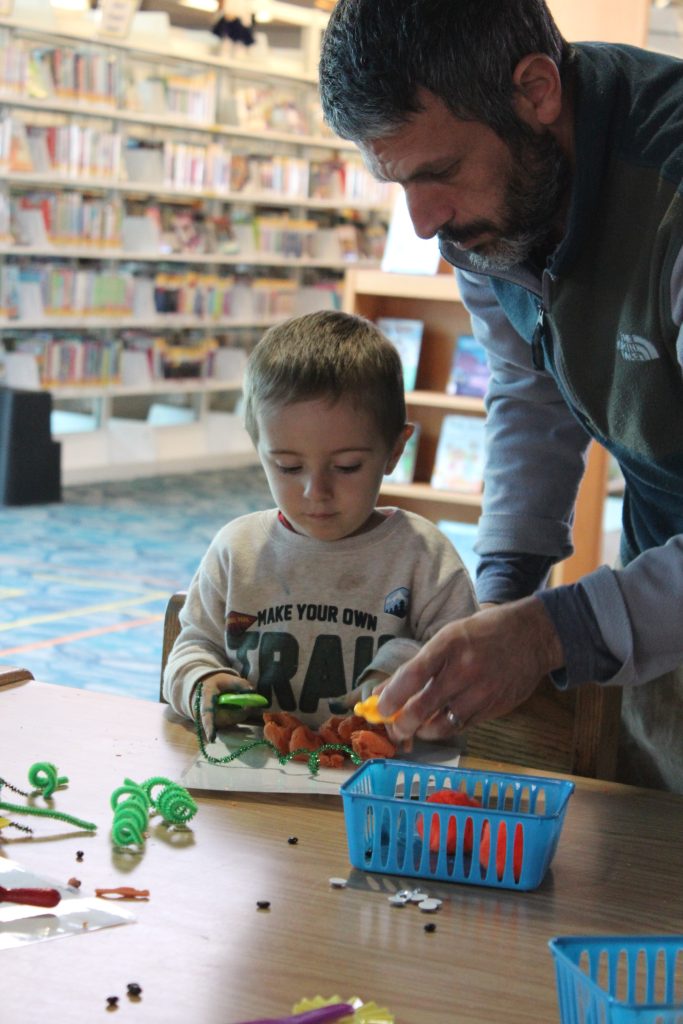 With the bad weather upon us, it gets harder to find interesting things to keep the kids minds and bodies occupied. Why not check out Miss Hillary's Creation Station? Children of all ages are invited to come to the CPSD floor every Wednesday evening and explore creatively.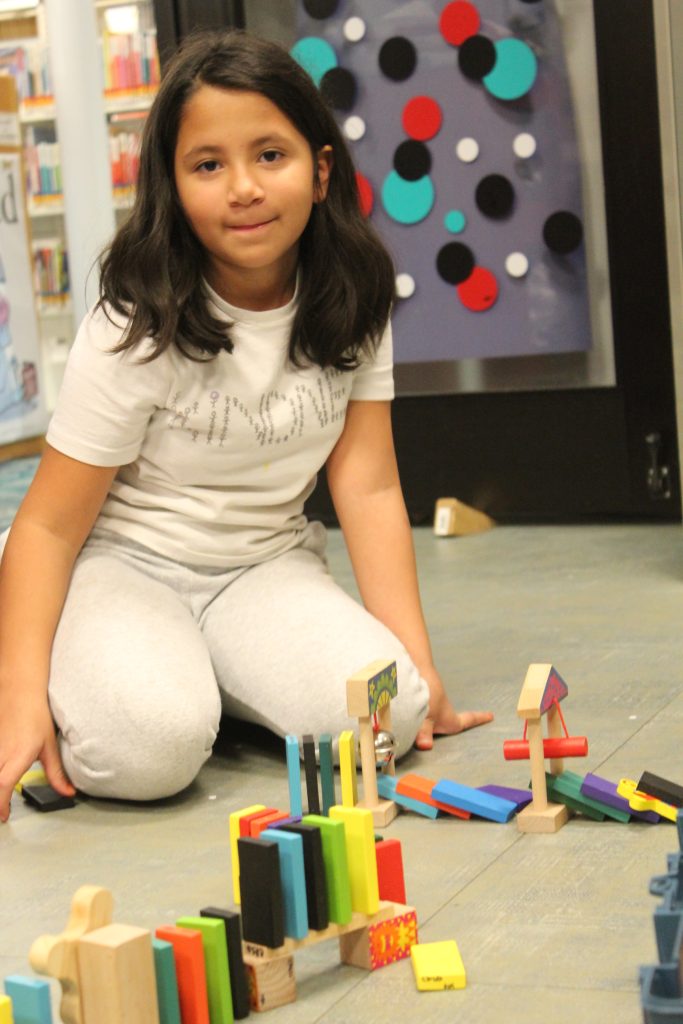 Creation Station is an on-going, no-registration required program for all school-aged children. The focus is for children to explore whatever materials they want, in any way they choose. "It's no fuss for the parents and low stress for the kids," said Miss Hillary. "The get to work with glitter, glue, paint, all the things parents might not have or want to work with, we have it here for them". Children are encouraged to return weekly to Creation Station. They can continue working on projects, or try something totally new. Sometimes they explore other library materials, like the Maker Kits. "Sometimes they do art, sometimes they construct things and try some engineering or paper circuits or playdoh, it's any kind of exploration."
Miss Hillary has been running the program for the past few years. She has a background in art, and enjoys helping children learn to express themselves. "It's a place to create and explore with somebody who understand different materials," she said. "Creating can be different for everybody. I want them to realize it's a creative space, but not limited to 'art'."
Creation Station is open every Wednesday evening from 5:30-7:30 for drop-ins anytime during those two hours. It is open to all school-aged children who can work in the room independently. For toddlers, check out our Little Creators Art Studio. This is a registration-required monthly 'process art' program for little ones and caregivers. It runs one Monday per month at 10:00 AM.
Check out this PBS blog post about the importance of creativity to child development.