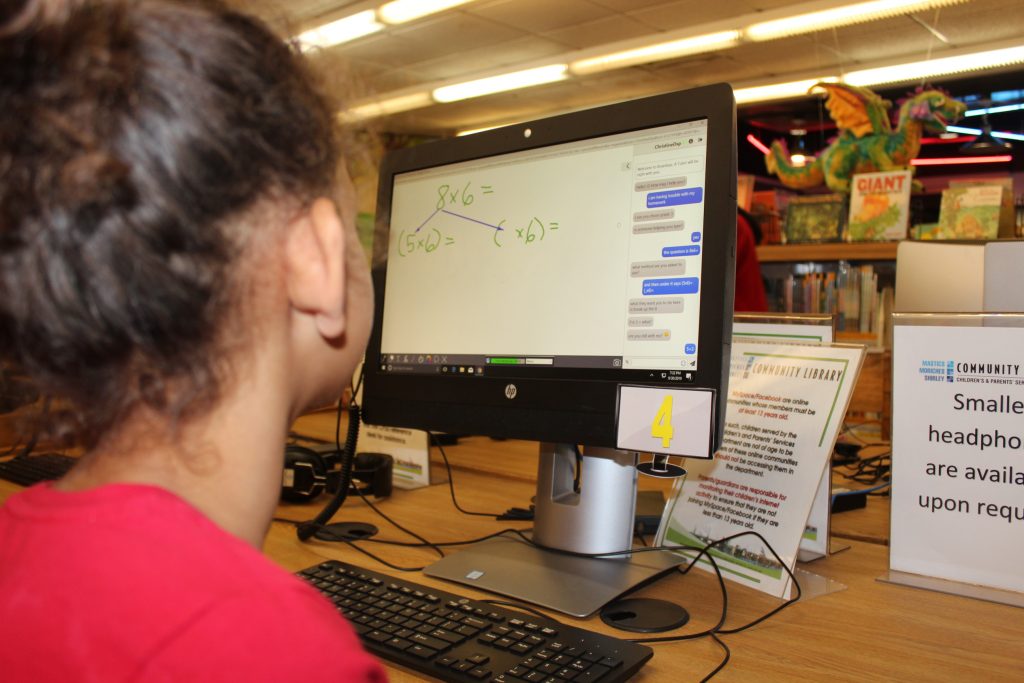 The Children's and Parents' Services Department is here to rescue families from the tears and stress of homework time, without leaving the house. We have a wonderful program called Homework Help that you can access from your home computer or from a library computer.
From communitylibrary.org, click on "Departments," then click on "Children's and Parents' Services." You'll see Homework Help on the menu. Click and you're on your way. Brainfuse has several options to choose from when looking for academic support. Just put in a library card number, and Brainfuse will find an expert that knows any subject at your child's grade level. Live tutors are available daily from 2:00 to 11:00 p.m. There is even an option to talk to the live tutor in Spanish. The Brainfuse Writing Lab allows students to upload a document, and it will be analyzed by a writing expert and returned with comments. Skill Surfer lets students practice the skills needed for a number of standardized tests.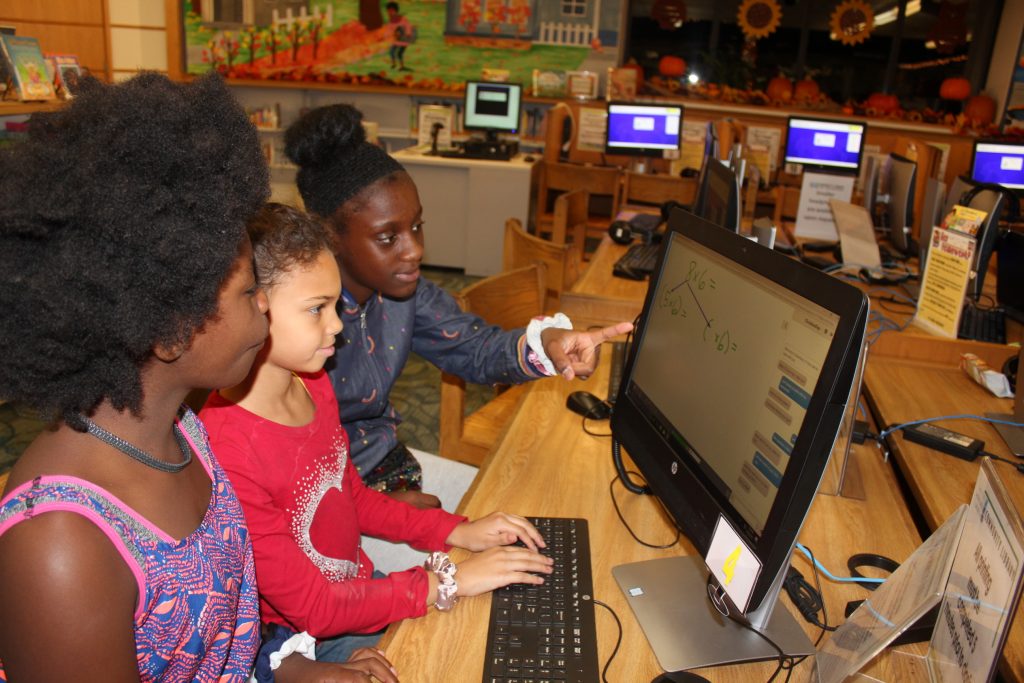 Brainfuse is like having a teacher at your disposal any time. Send a Question allows your child to ask a specific question about any subject and have it answered by a qualified expert within one business day. Through the Brainwave feature, students can create a video of the work they are doing to use as interactive notes to help reinforce lessons. It's fun to create your own flashcard sets on the Flashbulb feature. Flashcards are a fun aid for memorization of facts. Students can even set up safe, private online meeting rooms to work on group projects, or to do homework together through the Meet feature. These are only a few of the things Brainfuse can do to help you and your elementary age student, and there are even more features for older students and adult learners. Sign in and explore.
Kids InfoBits offers both in-library and home-use options. Students can look up many different topics, and get a list of resources to explore. For example, click on "Social Studies," then "US History," then "Declaration of Independence" and you will have a list of seven books, five biographies, five photos, thirty-one magazines and six news articles. There are dozens of topics to choose from.
National Geographic Kids offers a fascinating selection of videos, articles, books and photographs that teach children all about the world they live in, from Greenland to Africa to Antarctica. Visit the rain forest, the deserts, the jungles and the oceans in different formats that are bound to capture a child's interest and lead them to explore on their own. This is a great trustworthy source for photos and facts for research projects.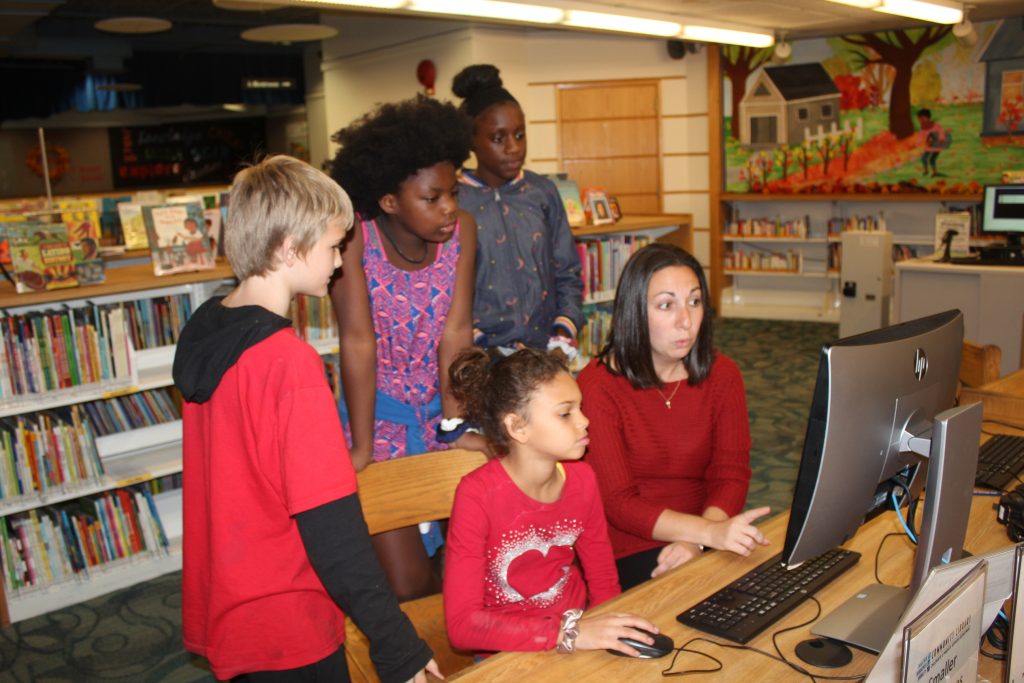 Not only will Homework Help make school nights more manageable for the whole family, it will spark excitement for learning in you and your child as you explore together.