Library staff have been working diligently since March 15 to offer our community members remote service through our online resources, so it's exciting to share our plans to make more of our regular services and resources available soon. We have missed all of you and look forward to reconnecting.
The library's phased reopening plan is intended to maximize the safety of our patrons and staff.  The library is currently in Phase 4 of the Re-Opening Plan. The Library Technology Lab at Brookhaven Town Herkimer center will remain closed until opened by the Town. We have not yet been notified when this will occur.  
Phase 1: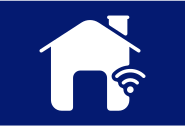 You may now return library items at our curbside drop bins in front of the library building. All library materials will be quarantined for 72+ hours and will not be checked in until that time is up. That means you'll still see the items as 'due' in your library record until 3-4 days after you returned them. Don't worry about late charges – we are not charging any overdue fines at this time as the Board of Trustees have approved a fine-free policy for most items.
ONLY library materials can be accepted, please do NOT donate items at this time.
You may now reserve items in the online catalog to pick up at a future date when curbside pickup starts. The only way to get actual library items for the next several weeks will be by reserving them through our online catalog. For the first week, we will be working through contacting patrons with reserves placed during the time the library was closed (March 15-June 8). No new reserves will be available for pickup until previous holds are processed.
You can call, text or email the library to speak with a staff member. Staff are scheduled throughout normal library hours (9 a.m. – 9 p.m. Monday-Thursday, 9 a.m. – 6 p.m. Fridays, 9 a.m. – 5 p.m. Saturdays and 12 p.m. – 4 p.m. Sunday until June 15 to answer phones, emails, and chat reference questions to assist patrons with questions and library getting resources remotely, such as ebooks and streaming movies.
Phase 2: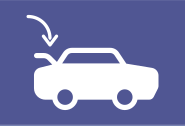 The library facility will remain closed to the public.
Curbside & Sidewalk Pickup will begin, with scheduled pickup times during our regular hours. Patrons will be called by staff members to checkout items from the hold shelf and schedule their pickup times. Please do not call the library to schedule a pickup unless we called you first. Expect longer than usual wait times for reserved items as there is great demand and a large backlog of requests. More information available at: communitylibrary.org/pickup/
Phase 3: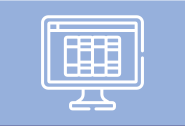 The library building will begin to be open to the public with limited services and for limited times (to be determined). Patrons will be required to wear a mask while in the building and social distancing measures will be in place.
Phase 4: Now Happening (Includes all services detailed in Phase 1-3 above)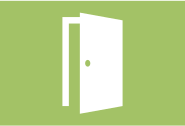 The library building will expand its in-person services and times, based on guidance from state and local government. As we expand services, they will be announced on our website and social media.
Masks
The Department of Health strongly recommends masks in indoor settings where vaccination status of individuals is unknown. Mask requirements by businesses must adhere to all applicable federal and state laws and regulations.
Fully vaccinated patrons do not need to wear a mask to enter the library.
Unvaccinated patrons must continue to wear masks in the library in compliance with CDC guidance and NYS regulations effective 5/19/2021.
Library Capacity Rules
The library capacity will only be limited by the space available for patrons or parties of patrons to maintain the required social distance of 6 feet.
CDC Revised Guidelineshttps://www.cdc.gov/coronavirus/2019-ncov/vaccines/fully-vaccinated.html
NYS Revised Guidelines
https://www.governor.ny.gov/news/governor-cuomo-announces-new-york-state-adopt-new-cdc-guidance-mask-use-and-social-distancing